Jeff Nabors
Writer & Project Manager
About Me
---
This is a stock photo. Who writes by flashlight these days?
I make stuff, on the internet.
I'm a freelance writer experienced in content writing for gaming, game design, technology, cryptocurrency, and others.
Writer focused on content writing, including articles and blogs.

Content Creator specializing in Podcasts and Live Streaming

Experienced as a Content Manager / Project Manager for an Indie Game Magazine.
My Writing
---
I currently freelance for a number of clients, covering a variety of topics from gaming, Tabletop Role-Playing games, Podcasting, and Game Design.
I also run a blog called Title Screen where I talk about game design.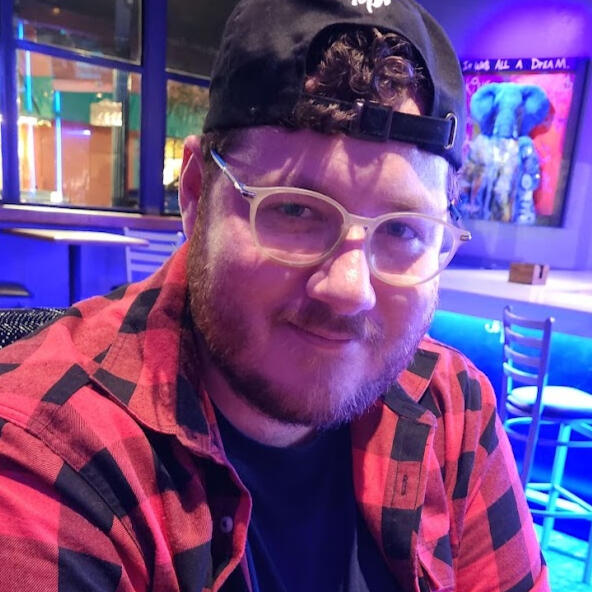 You can follow my blog about game design on my Substack, Title Screen

You can see some of my editorial content at ChasingXP.

Or you can see my generic articles on my Medium page.

I also do all of the fantasy writing for my Dungeons and Dragons podcast Reroll Expectations.

I am working to publish some fiction work, but at this time it is not ready for a wide audience.
Podcasting
---
I began podcasting in early 2020 with the launch Reroll Expectations before being hired to host and produce the Chasing XP Podcast in October 2020.
An Actual-Play Dungeons and Dragons podcast written, hosted, edited, and produced by me.
The Chasing XP Podcast is an interview-style show with some of the most brilliant minds in game design and development. This show was hosted, written, edited, and produced by me.
Contact
---
All of the views represented on this page and my social media are mine and mine alone.